From the beginning of donging worker to starting a business
From the beginning of doing worker to starting a business, he has produced more than 100 million yuan in just four years!
Original:Voice of Chinese Country Translation:Golden Furniture 2018-12-17 18:22:03
Guide
40 years ago, along with the spring breeze of reform and opening up, generations of peasants who accompanied the land took their feet and walked out of the village. The road from the village to the city is either short or long, but the steps are soaked with their sweat and tears. After 40 years, after the phoenix-like forging, they touched the pulse and trend of the times and have become the backbone of national construction and national rejuvenation. Let us focus on 280 million migrant workers, revisit the 40 years of reform and opening up, and feel their mental journey together.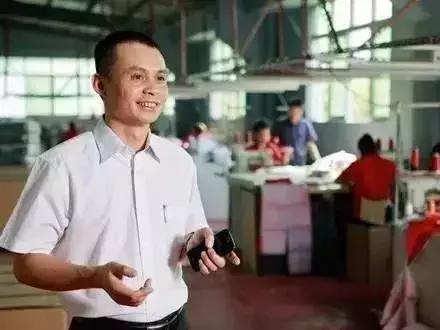 Zhong Shijun, born in 1970, is a native of Dapo Town, Yinzhou, Guangxi. In the 1990s, he drove a hand-held tractor from his hometown to Shunde, Guangdong. This junior high school did not graduate from the wage earners. After many years, he became the vice chairman of the China Electronic Commerce Association, the president of the China Online Business Association, and the president of the Guangdong E-Commerce Chamber of Commerce.
In an industrial area in the middle of Foshan City, Guangdong Province, Zhong Shijun's mattress processing workshop is always around the clock. Zhong Shijun is a native of Zhangzhou, Guangxi. There is almost no difference between his hometown and the Cantonese vernacular. He has been jokingly saying that he is "not a native". It is this "outlander". When some traditional furniture companies are falling down, his company has orders constantly, and more than half of the orders are sent overseas.
Zhong Shijun: I am harder than others. The opportunity is to get it by myself.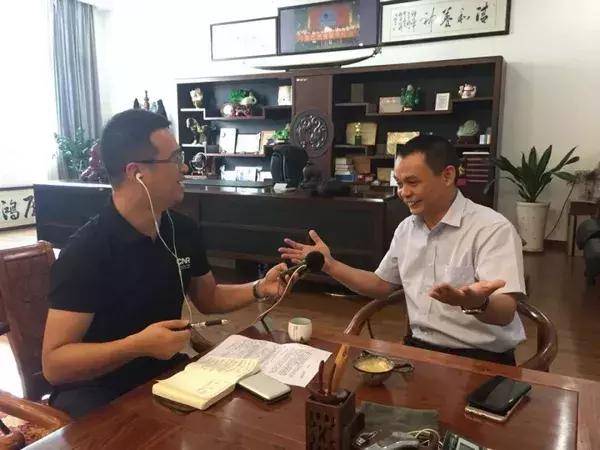 *Zhong Shijun was interviewed by reporters in his office in Foshan, Guangdong.
Driving a tractor to work in the city
Zhong Shijun's hometown is Mawang Village, Dapo Town, Cangwu County, Guangxi, separated from Guangdong's First Street. This narrow street is like a scorpio in the eyes of childhood.
Zhong Shijun: At that time, there was a checkpoint between the province and the province, which was closed.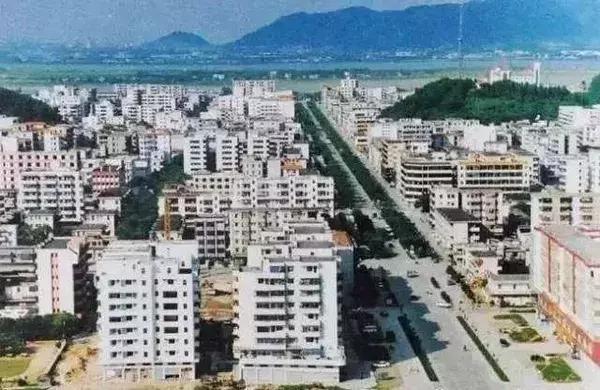 * In the photo, the two-lane place belongs to Yunan County, Guangdong Province, and the single-lane place belongs to Cangwu County, Guangxi (now Longjing District, Cangzhou City).
In 1982, in the Shekou Industrial Zone in Shenzhen, Guangdong, a toy factory wholly-owned by Hong Kong Kaida Industrial Co., Ltd. was put into production. Since the company needed a large amount of labor, thousands of young girls were recruited from rural areas across Guangdong, accounting for half of the foreign sisters of Shekou at that time. With the opening of the "First Shenzhen Labor Exchange Conference" in March 1987, countless mainland youths began to bid farewell to their hometowns and set foot on the trains in the south with their dreams and passions.At this time, Zhong Shijun, who did not graduate from junior high school, studied the tractor technology at home and successfully obtained the driver's license. He said that at that time, for the sake of his livelihood, he could only do things that were "speculative."
Zhong Shijun: When we produced cassava in Guangxi, we smuggled cassava powder to Guangdong, and then smuggled chemical fertilizers and pesticides back to Guangxi from Guangdong.With the continuous release of the system, Zhong Shijun no longer has to secretly sell cassava powder. In June 1991, the 21-year-old Zhong Shijun drove his own walking tractor and went to work in Shunde, Guangdong.
Zhong Shijun: I am almost 250 kilometers away from home. I opened a 16-hour walking tractor with my cousin and officially started working in Guangdong.
"Do you have the courage to be the factory manager?"
After 1991, an unprecedented wave of work began to appear. In 1992 alone, more than 40 million migrant workers went to work along the coast and cities. Since then, more and more farmers have gone out to work, increasing from 60 to 3,000 from 1993 to 1994 and about 80 million between 1995 and 1996.As the first batch of migrant workers to leave the village, Zhong Shijun was changed by the bustling metropolis. He knows that to be a leader, only hard work and diligence, and always be prepared.
Zhong Shijun:I haven't worked long, there is a paper ban, and foreign tractors are not allowed to go on the road. So I ran the township road, like the working guerrillas, and continued to help some people pull sand and stone, to help a family to supply furniture materials for the "old club" pull materials. Later, I couldn't do it anymore. I was ready to go home. Before I went home, I left the phone number of our village commissary to the "old club" and told him to call me if something happened.After half a year, Zhong Shijun, who was bored in his hometown, suddenly received a call from Guangdong.
Zhong Shijun:The old owner said that he bought a local brand tractor and asked if I could come over and help him send raw materials and deliver the goods. So I came to Longjiang, Shunde for the second time, working in the raw material supplier factory in this mattress industry. I use the opportunity of delivery, each time secretly record the style and practice of different mattresses, including the quality of the mattress, how expensive the mattress is, and how to make a cheap mattress.In 1996, Zhong Shijun's "old club" decided to open a factory for making mattresses because of the long delay of the mattress company's purchase.
Zhong Shijun: He discussed with me and said that he opened a mattress factory. Do you have the courage to be the factory manager?At the beginning of the factory director, Zhong Shijun often went to the furniture city to observe the products of his peers. Once, he saw a well-known furniture store with a soft bed imported from Germany, priced at more than 20,000 yuan. The first time I saw such a expensive soft bed, he couldn't help but touch it and sit down, but he was interfered by the salesperson.
Zhong Shijun:He said, can't sit, you can't afford it if you break. I am very uncomfortable in my heart. When I was in my 20s, it looked older than I am now, and it was not good to wear.Zhong Shijun, who refused to accept the loss, decided to copy the soft bed. For the second time, he had his own embarrassment.
Zhong Shijun:I stand on the bed, which height is the height of the bed to my waist? Record the location. Width takes a few steps with the number of steps, and then uses the tape measure to measure the position of the body and record it.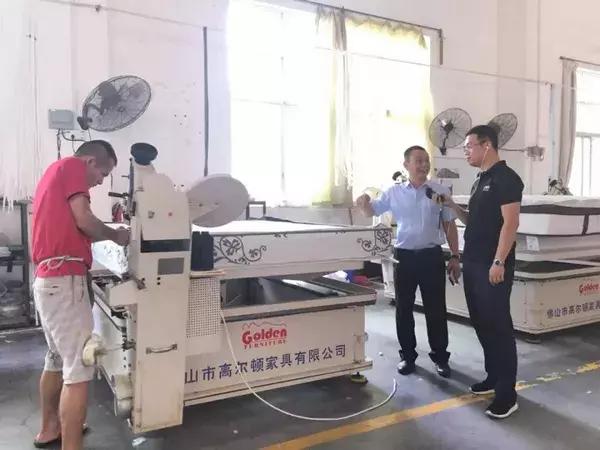 *Mattress processing workshop in Zhongshijun Furniture Company
The bed that Zhong Shijun will imitate will be priced at 4,000 yuan per set. And a simple imitation immediately caused the industry to follow suit. Since then, Zhong Shijun's furniture factory business has started to flourish.
Mattress manufacturing transformation network
In May 2005, Zhong Shijun used the money he had worked hard for more than a decade, plus the money borrowed from relatives and friends, and made up 300,000 yuan. He rented more than 1,000 square meters of factory buildings in Longjiang Town, Shunde, Guangdong. A small mattress factory.With the expansion of the business, Zhong Shijun turned his attention to cross-border e-commerce. He gave the salesman a computer in the office and dormitory, and asked the company's Ali Wangwang and Alibaba accounts to be online 24 hours a day, so that guests can contact them at any time.
Zhong Shijun:We will always grab orders when others are resting.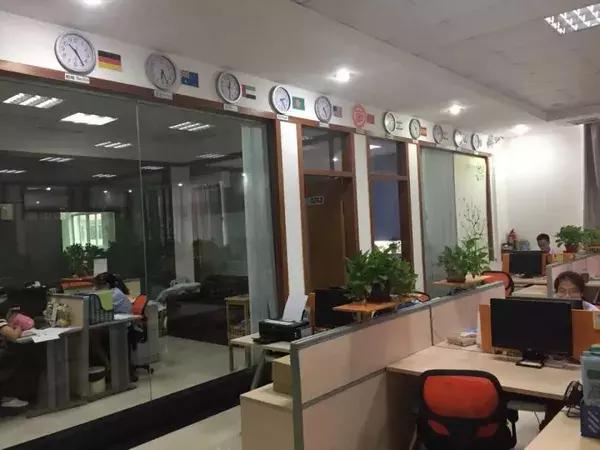 *There are many clocks hanging in Zhong Shijun's business. The time is in different countries and cities.
The international time difference has made Zhong Shijun the winner of this industry, and the business volume has occupied the company's main order share. Today's Zhong Shijun has changed from the original computer outsider to a network merchant who "has not been able to go online without a day". E-commerce has enabled him to find a low-cost way to start a business, and in a few short years he has expanded the company's scale by a dozen times.
In 1991, the TV series "The Foreign Girl" was broadcast on CCTV and made a sensation throughout the country. In the small mountain village of Zhaojiatun in Pohangshangou, six young men and women such as Zhao Xiaoyun and Zhiqiang came to Guangdong with their dreams. They hope to change their destiny through working.
Zhong Shijun:Every opportunity is created by myself, not by others.On July 1st this year, Zhong Shijun updated a dynamic in the WeChat circle of friends: "Today, the new workshop of nearly 10,000 square meters next to the company officially started construction, so that the company's office and production area is close to 40,000 square meters, and the industry is down to earth. It is the last word!"
(Source: Central Radio and Television, Voice of the Country)